2018 Giving Thanks For Debate Tournament
December 1, 2018 @ 9:00 am

-

December 2, 2018 @ 6:30 pm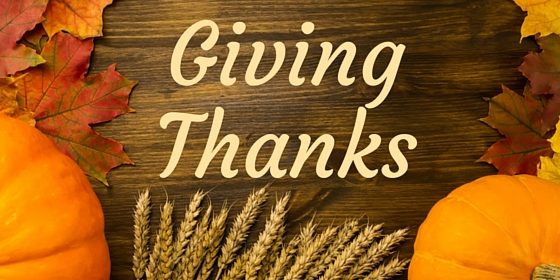 Debate Events: Parliamentary Debate
Three Divisions: Novice, JV, Varsity

Who: 1st – 8th graders
Where: Performance Arts Center (PAC), Hillview Middle School, Menlo Park

When: Saturday, 12/1  &  Sunday, 12/2/2018

Sat 12/1:  9 am – 3:30 pm  —  All students will compete for 4 Preliminary rounds. Check In:  9 – 9:15 am
Sun 12/2:  8:30 am – 6 pm  —  All students return to compete for an additional 2 Preliminary rounds followed by Speaker Awards. Then top teams from each division continue to compete in elimination championship rounds, which are followed by awards. Check In: 8:30 – 8:45 am

We will have food & drink for sale (Cash Only): Baked Goods, Fruit, Snacks, Pizza, Sandwiches, Coffee & Assorted Drinks
Registration & Payment Deadline: Thursday, 11/29/18
Participation Requirements
Students need PRIOR Speech & Debate experience or understand the format: Parliamentary Debate. (See FAQ)

Students must register by the deadline.

No partner needed. We can help find one if option selected in the registration form.

All fees must be paid by Check-In.
Volunteer Requirement: Each Debater needs to have 1 adult that will volunteer to fill and complete 1 Spot/Task on Sign-up.com for this tournament. This requirement is in addition to the judging requirement.

Why? Our tournaments are parent-run and can only be successful with the help of volunteers.

Judging Requirement: Each Debater needs to have 1 adult, who will be available to judge all rounds.
Guardian Requirement: Each Debater needs to have 1 adult present, who will be responsible for them while at the tournament. The Guardian does not have to be a parent and except for "Hired Judges", the Judge and Guardian can be the same person.
Debaters, Judges and Guardians (if not Judge) need to be present for the entire Debate Tournament. No late starts or leaving early, even for lunch!
Click for Deadlines, Discounts, Rates & Payment Instructions
Late Payment Fee: $25 after payment deadline
Really Late Payment Fee: $35 if paid at Check-In
Administrative Fee: $10 for any payment follow-ups/corrections
Rates
| | Participation | Hired Judge | Registered/Requested by |
| --- | --- | --- | --- |
| Early Rate | $50 | $200 | 11/28/18* |
| Standard Rate | $90 | $275 | 11/29/18 |
| Last Minute Rate | N/A | $325 | on 11/30/18 |
| Emergency Rate | N/A | $375 | on 12/1 or 12/2/18 |
*Registered/Requested and Paid by Wednesday, 11/28/18 to qualify for the discounted rate.
Hired Judges
Why? An option for those that can't fill the judging requirement.
We have a limited number of Hired Judges.

There is NO Guarantee that we will have extra judges to cover your judging requirement.
Only the first 10 requests are guaranteed.
No refunds.

Prerequisite: Please indicate your request on the registration form by Thursday, 11/29/18
Participation & Dropping Out
No Refunds.
In case your child can't participate after all, please inform the Tournament Director: Brier Buchalter and if applicable your child's debate partner's parents. It affects tournament planning on various levels (partnering debaters, preparing materials, pairing the first round, ordering trophies, etc.) – Thank you!
Tournament Debate Practice (optional & free)
Opportunity for debaters to review and practice before the tournament.
Prerequisite: Completed Tournament Registration
When: Friday, 11/30/18 from 6:15 – 7:45 pm
Please see the Scholarships page for instructions on how to apply for a tournament scholarship!
Contact
Tournament Director: Brier Buchalter (Speech & Debate Coach)
Registration: Norina Biese
Email: Tournaments@NorCalDebateLeague.org
Phone: (650) 434-2846